Monthly Archives:
November 2014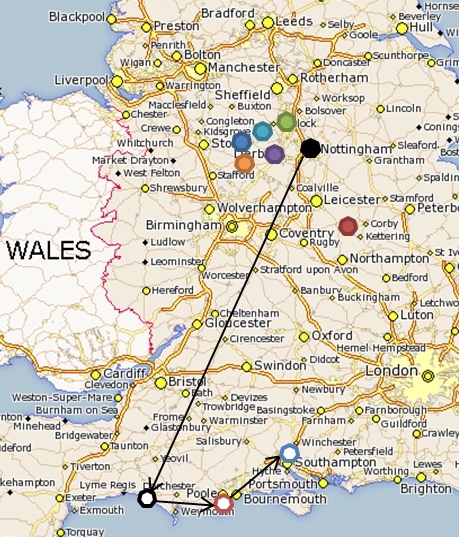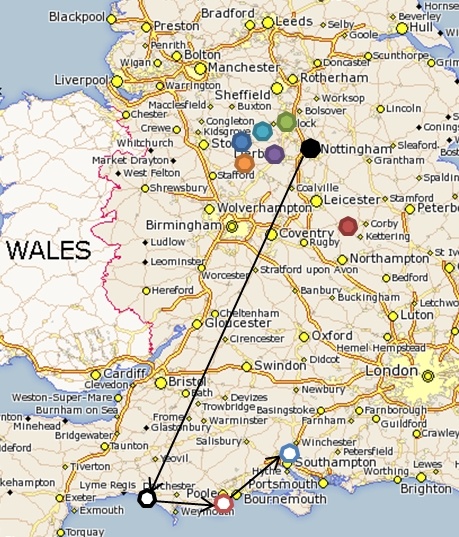 Sorting through a folder of papers which accompanied Murphy at the time of purchase, I've been reconstructing his journey from owner to owner.
Mainly consisting of MOT records and invoices for parts purchased over the years, here's what I've come up with so far…
Dear Reader,
Welcome!
It's been exactly a year since I acquired this little green MGB GT, so to celebrate, I decided to start this blogsite.
This car has a history that's still evolving under my care, so with 42 years under it's fanbelt, (that's a year younger than me), this seemed a nice way to keep a record.
I've always loved old cars.  When I was little, my dad used to have a green 1967 Mini, which was so cool.  I can still remember it's registration, RYW 37F, and I was only 5 years old at the time.  I once sneaked into the garage whilst my mum was having coffee with the neighbour, and started the engine.  I'll leave it to you to imagine the panic that ensued, followed by the trouble I got into, but I just loved that car!  Was it the colour, the sound, or just the way it felt when it sped down those Oxfordshire lanes?
When I was 17, and just passed my driving test, my first car was a T-reg (1978) MkII Escort, (DBD 46T) which my dad and I literally had in pieces during my summer holiday from college.  My dad has always been into fixing up cars, (a true engineer/inventor at heart), and had a garage that was well kitted out for any mechanical or electrical job (even welding and an engine hoist), so there were no problems regarding tools and other bit's and pieces.
As the years passed, I moved out and ended up living 100 miles away from my parents due my strange choice of career. Work commitments plus buying my first house meant I had less time and money to spend tinkering with cars, so I moved from car to car, as you do, and eventually owned a BMW as a company car.  At the age of 27, this was really cool, but there was always a little part of me that disliked the fact that this car was not really for me to get my hands on, or should I say, in.
I sold the BMW a couple of years after getting married in 2002, as it was a 2-door coupe, and a back-killer when getting our baby  son in and out of the rear seat. Also, the boot wasn't great for pram + shopping, let alone fishing gear, so it was time to get practical…